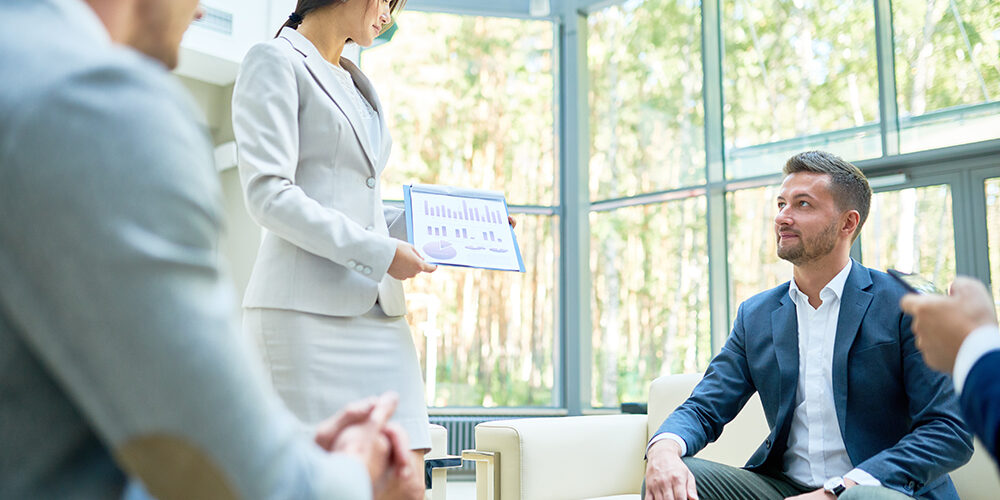 The Importance of Business Presentations
If you are a business owner, you know how important presentation is. If you don't put your best face on, you may not make the sale or get the account you want. Your presentation is a make-or-break part of your business.
Since the presentation holds so much importance, why not ensure the print materials you bring along speak volumes about your professionalism and style? Many times, these print materials are taken home and reviewed by your potential client, if it doesn't look the best what type of lasting impression are you making?
You need to WOW your clients the minute you hand them your print materials. How do you do that? With an amazing presentation packet.
Here are 9 reasons why you should design and print presentation folders.
There are many kinds of presentation folders, so let's review them so you can identify the right presentation materials for your business.
Types of Presentation Folders:
Sales Folder
In a Sales Folder you want to answer your customer's questions with the information inside. You also want to make sure it's organized and the information inside is concise and compelling.  You'll need to include information on your business, such as a brief history, mission, vision, and goals. Your sales folder should also include product information, price lists, and designs.
HELPFUL TIP: Include testimonials from other clients!
Luxury Presentation Folders
Are you selling products or services to luxury businesses or luxury clients? Your presentation folder should reflect this. You will want a presentation folder that is unique (meaning a unique design or finish). Your materials should be high gloss with heavy paper. If you have photos as part of your presentation, they should be full-color, high-definition photos. Luxury clients expect top-shelf treatment all the time — and that is exactly the image you want to present.
Custom Pocket Folders
Depending on what kind of client you're marketing to, you may need more than one folder. For example, you may have a pocket folder design that is for clients who want a brief company overview. That pocket folder may have fewer handouts and papers than your sales folder. These will give potential clients a snapshot of your business.
Do you need help making your presentation folders a more effective tool for selling? Perhaps you need expert consultation about papers, finishes, and folder looks. We can help! Reach out today to learn how we design custom business presentations, packets and folders that are sure to impress!