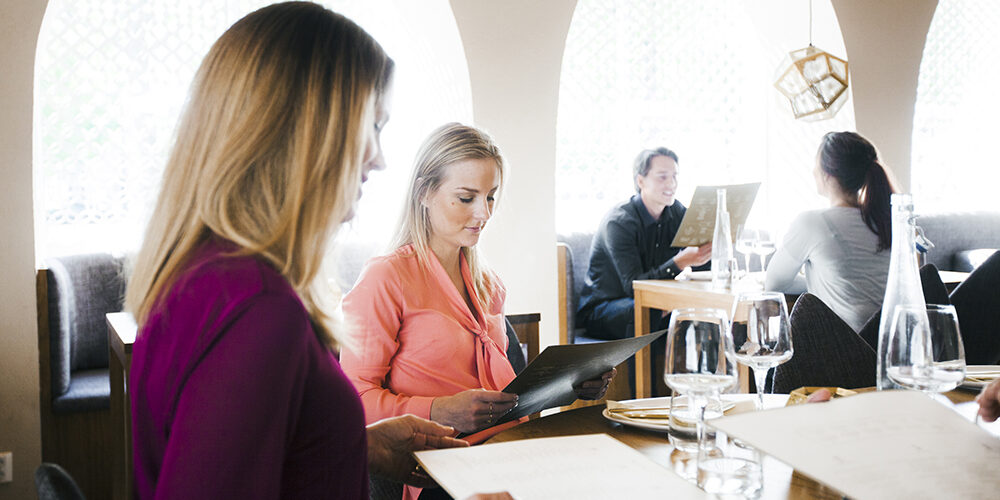 Menus are very important for restaurants; in a way they are THE sales card.
Think of it this way – Menus are the only printed advertisement that EVERY SINGLE customer comes across. That's why a menu should be informative, attractive, and at the same time it should represent the real atmosphere of the restaurant.
Recent studies revealed that the average time spend by customers in reading menu is just 190 seconds. So, a good menu should be comprehensive and present everything in nutshell.
Check out these 8 Essential Restaurant Menu Design Tips!
While designing and printing menus, here are a few pointers:
Texts should be on a plain background to enhance readability.
Items should be divided into categories and subcategories for easy navigation.
Font size should be large enough for easy reading by senior citizens.
Costly items and cheap items should be mixed into the menu
Always keep the poorly sold items next to the fast-moving ones.
Add clear images to depict each item clearly.
At Applied Image Group, we serve a number of well-known Restaurant chains and we have experience designing, printing, folding, preparing and shipping Menu items. This is one product you never want to run out of, because then what will your customers order from?
If you need insight/advice on how to create & print the PERFECT MENU. Give us a call!
Know a Restaurant who could use this insight? Tag/share this post below!