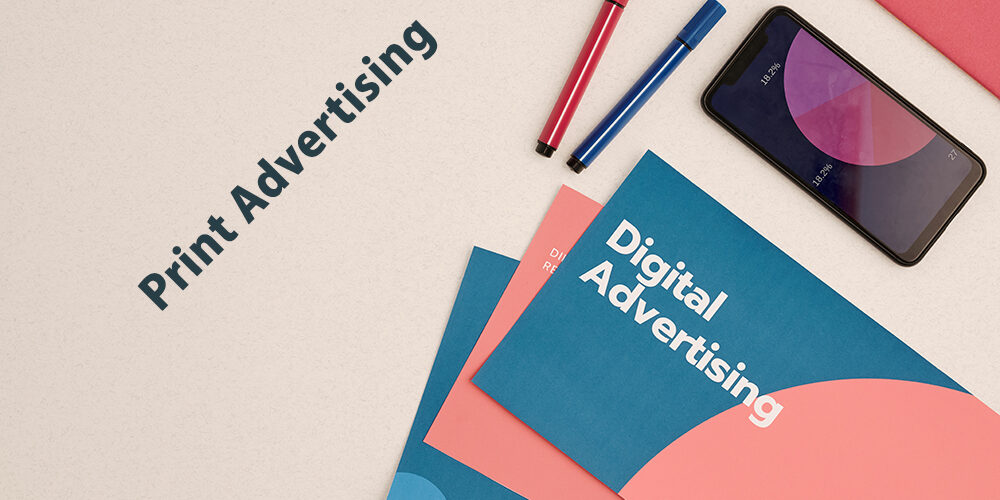 We've all embraced digital marketing – it brings in new leads and often converts to sales. In today's world, companies need to apply the latest digital techniques to their marketing strategies.
However, throwing away the idea of traditional printing is not recommended. Integrating both printing and digital methods are needed to get new leads, grow your brand and get sales.
Here's a list of 8 engaging Print Media Ideas!
And to go a step further, here are a few ways you can integrate Print marketing with Digital marketing efforts:
Combining Social Platforms with Traditional Printing
You've set up all your social media pages that will help your business like Google My Business, Facebook, Twitter, Instagram, Pinterest, LinkedIn etc. Don't stop there!
Start your traditional printing campaign and add the social icons where they can be noticed easily. Print media can include business cards, postcards, brochures, banners, signs as well as promotional items like t-shirts, hats, mugs, pens and more. The list can be limitless. By allowing a potential customer to view your company beyond the printed material will allow for additional knowledge and increase awareness of your brand.
PS – did you know we offer custom promotional products as well?
Combining Email and Direct Mail
Direct mail is the traditional way of mailing flyers and postcards directly to a targeted audience or an entire location. Whereas Email marketing is a form of digital marketing whereas a sale or offer is emailed directly to an individual's email address.
With baby boomers living much longer, they may prefer the traditional direct mail, whereas the younger may prefer to view online emails and offers. Depending on your target audience, you can choose one or the other; however, combining both is a powerful way to market your brand!
Referrals
Word of mouth incentives are gaining popularity. Offering an incentive-based program like a referral program can bring in new leads & potential customers!
What better incentive to offer your existing clients than a promotional item or gift card? You can advertise your brand and use the printed materials to promote the incentive program!
Don't let traditional printing slip through your fingers! By integrating both traditional printing with digital marketing, you can capture the best of both worlds.